Coz they're aint no hollaback girl. There ain't no hollaback girl.
Excuse that. There is definitely a hollaback here.
If you'd like to find out if one of our acts is free, want a bit more info, have a suggestion or just fancy a natter, then get in touch dammit. We'd love to hear back from you.
Want to contact MusicAngel?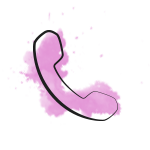 For Bookings Enquiries
Email: jo.musicangel@gmail.com or call: 087 231 0001
** Please buzz us anytime from 9am until 6pm on Monday to Friday. Our HQ is not manned outside of these hours or at the weekend, but we do check emails at regular intervals so we'll do our best to reply to you as snappy as possible