MusicAngel only represents the best in the wedding market. No bull. No empty promises. Just talent.
Imagine a world where a select, talented handful of entertainers roamed the streets , bursting with energy, experience, and the knowledge that they are top of their game.
Now imagine a world where these entertainers came together, still separate, still unique, but under an all-knowing management label who could offer direction to each band and musician and equally to each couple who desperately sought the services of the musicians.
Thus,
MusicAngel
was born.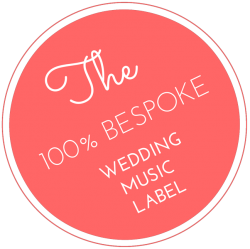 MusicAngel.ie is a music label born to represent a hand-chosen and select number of bands in the wedding entertainment world in Ireland.  We make it easier for you to make the right choice in a world where you are bombarded with this band and that band and what-not.
Because we only represent the best. Not blowing our own trumpets, but if you make our grade you must be good.  No, scratch that – great. And this is the promise we make to our couples.
Headed by Joanna Brennan, our wedding music guru and a small team of dedicated angels, we deliver this promise through experience. With over a decade of experience in the wedding music market, Joanna knows the score, hand-picks the best bands to bring under one roof, like a functional little musical family.
Civil Ceremonies with MusicAngel
Having a Civil Ceremony?
Check out Civil Ceremonies by MusicAngel. This is the sister site to MusicAngel but here we specialise in entertainment for civil ceremonies specifically.
We noticed that more and more couples in the wedding world were opting for civil ceremonies and long behold, there just weren't enough options for them that were of a high quality and provided through one streamlined, vetted group. That's how Civil Ceremonies with MusicAngel was born.
You'll find a range of top-quality musicians for all tastes, genres and styles over at Civil Ceremonies with MusicAngel.
Run by our trusted team at MusicAngel, you can ensure that your booking team are responsive, helpful and there for you every step of the way. Plus – you may just be able to book all your entertainment through the one MusicAngel service and get a budget-friendly package price to boot!
Talk to us here at MusicAngel or Civil Ceremonies by MusicAngel for more.