Samantha Slater
Creative Director
Self-proclaimed perfectionist, Samantha is in charge of all creative direction and design for MusicAngel, and finds her job so diverse and "multitasking" that it's a challenge to title what she actually does. Thus, she refers to herself as the "goddess of creative direction." Having studied English (TCD), she is a lover of words and particularly puns. Puns, puns, puns. She just laps them up.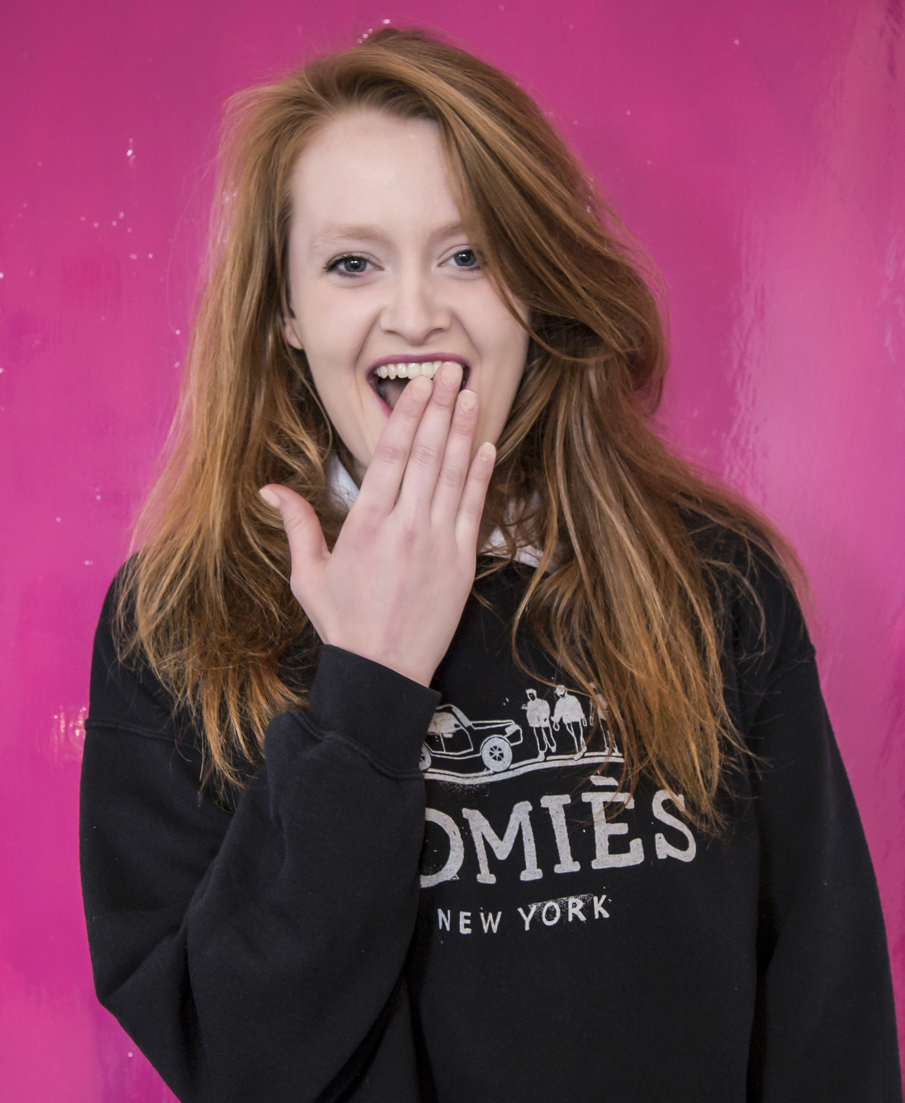 What are your favourite days at MusicAngel?
Shoot days. There is nothing I love more than being out and about, getting creative and hands-on,  in obscure and exciting places across the country,  whilst garnering interested and shocked glances from passers-by. Too many giggles.
What is your favourite love song?
Lovefool by The Cardigans. It also reminds of Baz Luhrmann's Romeo and Juliet, and that beautiful fish tank scene.
What are your top three favourite things?
Bananas, musicals and taking selfies of myself on friends' cameras. The latter two make me incomparably happy and I love bananas because they are just so happy and yellow.
What's your favourite place to travel to?
I definitely haven't seen enough of the world to answer that objectively yet. All I know is that I have an obsession with South America and I'm gonna travel that continent from tip to toe one day.