Joanna Brennan
Operations Queen
Joanna works alongside Niamh in taking care of all of your enquiries and in coordinating bookings, in order to make sure your big day goes off without a hitch (or with one, as the case may be). Although she now calls Ireland home, Jo is an Essex gal at-heart, as you'll no doubt have heard- if you've ever had the pleasure of chatting to her over the phone. Jo has a wealth of experience relating to all things wedding and years of experience in the industry, so you know you're in super capable hands.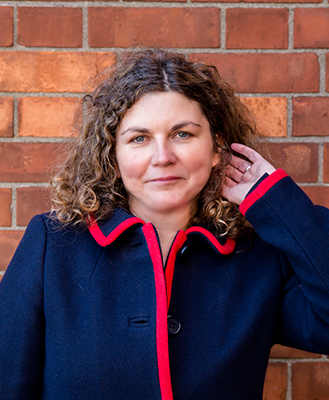 What style of Bride were you?
Organized of course.  No honestly, I had to be – I planned my Irish wedding completely from abroad while living in London!
What are three things you couldn't live without?
My fabulous family, my pets, and the ability to travel. I have a chronic case of "Wanderlust", that just cannot be satisfied without a spontaneous getaway every so often.
What do you like most about weddings?
For me, it's those quirky little touches that make a day special. I love all things vintage, The Spectacular Vintage Wedding Fair is always a good source of inspiration.
What's your favourite song?
"Here Comes The Sun" by The Beatles. Instant happiness in four minutes.