Erica Kinsella
Communications Intern
A "21 year old from all over the place", it' s Erica's job is to assist in all things communicative and creative inside and outside of the MusicAngel HQ. With a degree in Communications under her belt, she is blimmin' perfect for the job. In fact, she takes her words so seriously, that she took it "very personally" if she got anything less than an A* in her English stories and poems at primary  school. Atta girl. She's also our very own Twitter-pro, on last count- her "tweets" number tally was at a grand total of 78,100. 78,100. There are no words.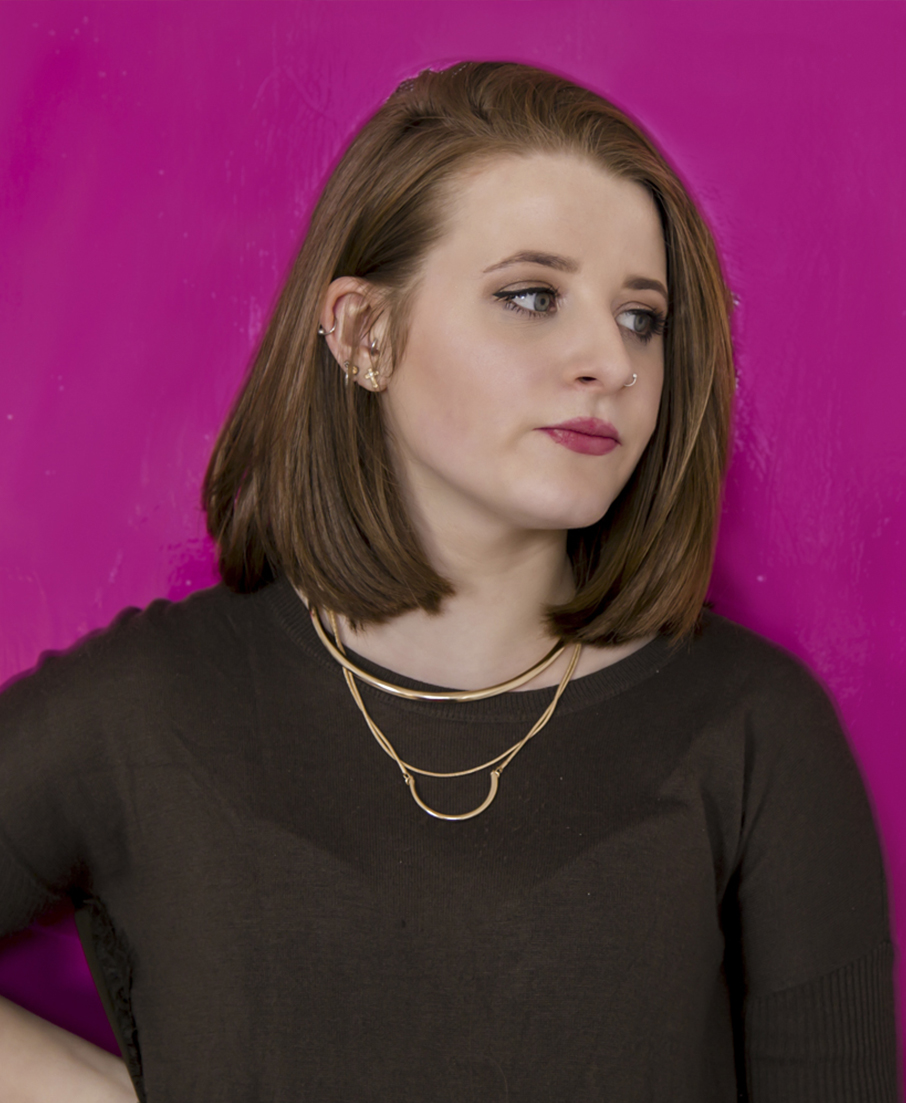 What are a few of Erica's favourite things?
I'm a huge Harry Potter fangirl. I helped DCU organise its very own "Yule Ball", and I have a Harry Potter tattoo on my neck. I also have a thing for 70s trends, Toronto- don't know why (maybe I'm Canadian at heart?), Nutella and Popcorn (Yes it does go together and yes, it's nom) and My Best Friend's Wedding- thee best of romantic comedies- I swear-  I know nearly all of the lines.
Who is your ultimate "Female Icon"?
All of the Spice Girls- Baby to Scary, their idea of girl power has always stuck with me.
What kind of bride would you be?
In the run-up to the wedding, I already know that I'd be super stressed. But on the day, I'd want to make it very fun and surprising- I'd like to have as many unusual and fun trinkets as possible hanging around for people to have a great time with.
Note**: I'd have a secret Pinterest board of wedding ideas so that my ideas stay unique- that's very important.